Technical and educational videos for cell analysis topics
These videos, tutorials and webinars are designed to provide technical and education information for cell analysis platforms, applications and techniques.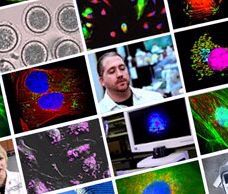 Measuring DNA synthesis is the most precise way to detect changes in cell proliferation. Image-based proliferation assays generate spatial and temporal results that cannot be detected with other methods. This video describes and compares two of the most referenced image-based proliferation technologies.
Although the significance of hypoxia in biological processes is well known, creating model systems with accurate control of hypoxic conditions is extremely difficult without access to elaborate systems that allow precise control and maintenance of temperature, humidity, and gases (CO2 and O2) during an experiment. In this webinar we cover:
Overview of hypoxia in human diseases
Classical methods for setting up hypoxic conditions
Novel instruments and reagents for imaging cells in hypoxic conditions