Careful planning of your flow cytometry experiments and selection of the appropriate controls will allow you to get the most from your data. This short webinar will take you through the essential controls you should be performing, whether it is a 4 or 14 color panel, to obtain reproducible results you can trust.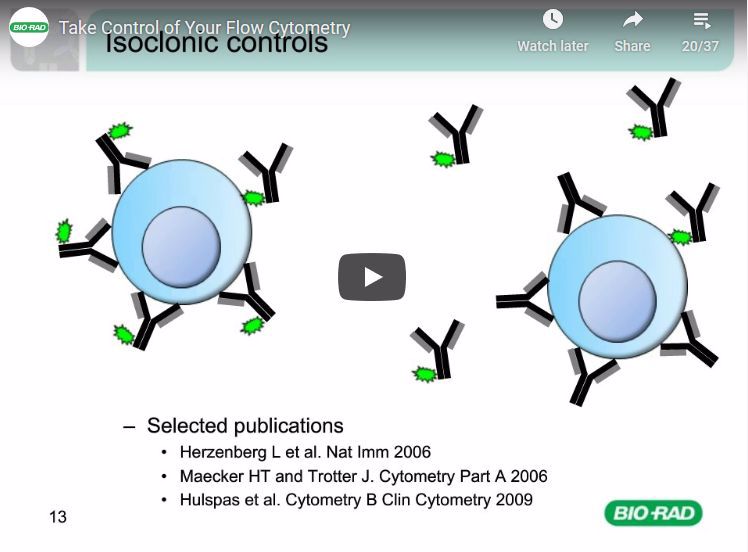 We will introduce the different types of controls you should consider and when you should or should not use them. Performing the right controls from the start will save you time later.
We recommend this webinar to novices and researchers with limited experience of flow cytometry.
This webinar will cover:
Unstained controls
Fc block
Viability
Isotype controls
Intracellular controls
Biological controls
Compensation controls
FMO controls