Our Custom Antibody Design Service enables researchers to tailor personalized solutions for their flow cytometry applications, including pure, unlabeled antibodies, single- and multicolor antibody conjugates, as well as multicolor cocktails.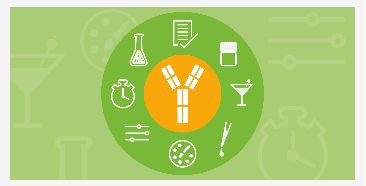 The Custom Antibody Design Service service team provides high-quality and affordable reagents custom-made to your required specifications.
Customized order quantities of a wide selection of antibodies and clones to make your research more affordable. This allows grants and budgets to go further
Flexible antibody concentrations, ranging from 0.5 mg/mL up to 5 mg/mL.
Quickly expand multicolor panels and remove potential bottlenecks to downstream work.
Antibodies can be provided in a specified buffer solution and free of sodium azide if required.
All products are optimized to meet the most stringent quality control.