Multicolor flow cytometry panels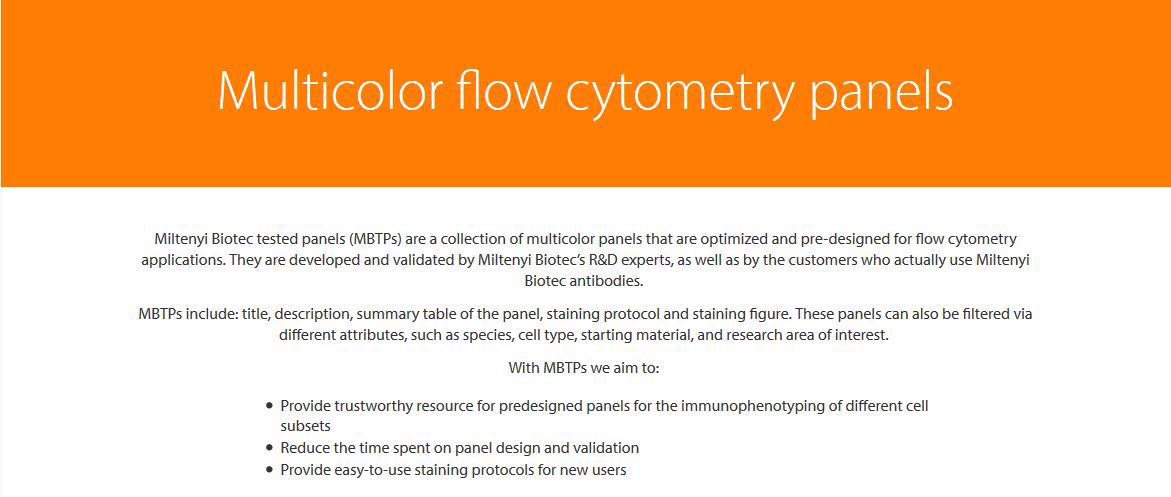 Miltenyi Biotec tested panels (MBTPs) are a collection of multicolor panels that are optimized and pre-designed for flow cytometry applications. They are developed and validated by Miltenyi Biotec's R&D experts, as well as by the customers who actually use Miltenyi Biotec antibodies.
MBTPs include: title, description, summary table of the panel, staining protocol and staining figure. These panels can also be filtered via different attributes, such as species, cell type, starting material, and research area of interest.
With MBTPs we aim to:
Provide trustworthy resource for predesigned panels for the immunophenotyping of different cell subsets
Reduce the time spent on panel design and validation
Provide easy-to-use staining protocols for new users