It is critical to understand the degree of cell death in any flow cytometry assay and exclude those cells from the analysis.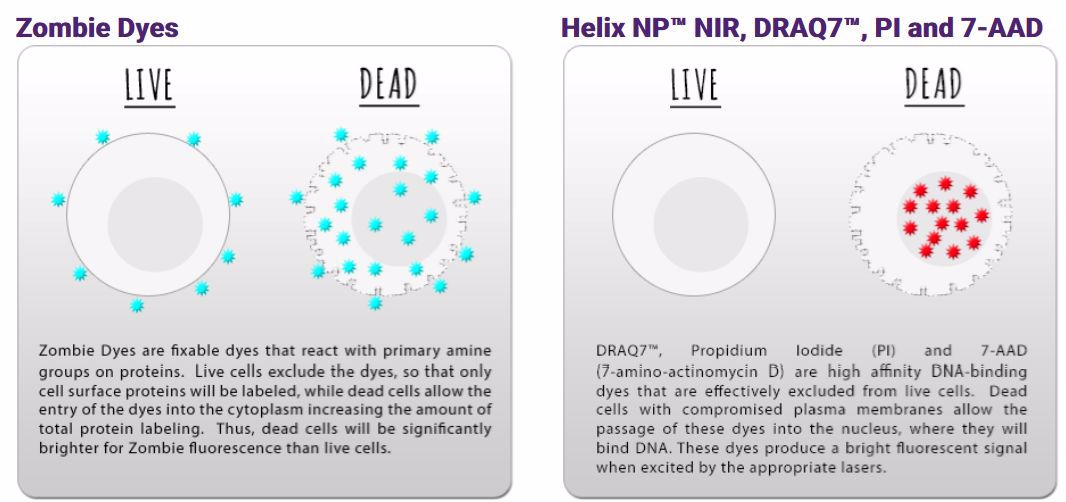 BioLegend provides DNA dyes, Helix NP™ NIR, DRAQ7™, Propidium Iodide and 7-AAD, that enter and stain dead cells, but are impermeable to live cells for rapid, cost-effective analysis of unfixed cells. In cases where cell fixation is required, we now introduce fixable Zombie Aqua™, Zombie Green™, Zombie NIR™, Zombie Red™, Zombie Violet™, Zombie UV™, and Zombie Yellow™. Learn more about our tools for live/dead cell discrimination.......
Not sure which Zombie is right for you? Try our Zombie Fixable Viability™ Sampler Kit, which contains 100 tests each of the UV, NIR, Violet, Aqua, and Yellow variants.