Our antibody panels and cocktails allow for cost-effective, fast, and simple analysis of multiple related cell surface markers in a variety of target species, including human, mouse, dog, and rat. Each antibody in the panel is fluorophore conjugated, with complementary fluorophores for each marker.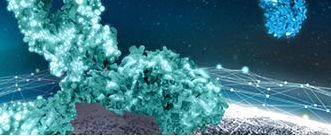 This allows you to simplify your experimental design process by ensuring that you are using an optimal combination of fluorophores for distinctive identification of cell populations. The provided cocktails are pre-mixed in optimized ratios, thus saving time and facilitating accurate results. They are also available in liquid or lyophilized formats.
These panels and cocktails are designed for multiplex analysis of immune cells such as B- cells, T-cells, bone marrow leukocytes, or natural killer cells; as well as for analysis of disease processes such as those involved in AIDS. We offer a range of fluorophores such as RPE, FITC, PerCP, Alexa Fluor 488/647 and APC.